Many of my classes are through Wilderness Awareness School in Duvall, WA. I do offer custom programs for your family, friends, professional trainings or interest group. Please contact me at ladybotanica7@gmail.com for more information.
Custom Classes,Presentations and Plant Walks:
Please contact me at ladybotanica@gmail.com if you are interested in a custom class for your family, organization, school program or group. I am able to present on a variety of topics related to plants in a formal classroom (power point,/whiteboard/interactive) and outdoors with hands on projects and experiences. I can tailor make a curriculum to fit your needs! The following is a list of topics I can teach hands on projects and present on:
Phylogeny of Plants Plant ID and Dichotomous Key Use, Plant Morphology, Biology of Plants 101, Wild Plant Medicine 101, Wild Plant Foraging and Ethical Harvesting, Plant Fiber Projects (baskets, cordage, lichen/mushroom/plant dyes and more); Wild Food Nutrition and Preparation, Herbarium Creation 101; Intuitive Plant Healing and creating deep connections with wild places in the forest, mountains, lakes, oceans and cities.
I am an avid naturalist by training and bring in aspects of all creatures into my teachings. In other words, we pause for nature experiences in the field-when we see an interesting mammal track, bird call or insect flying. We will stay focused on the plants and will invite the wild places to teach us.
I am also a current and veteran Wilderness First Responder. Please contact me for more details!
Wilderness Awareness School Classes:
Upcoming Classes for the Summer and Fall of 2021:
Although these classes below are full, you can contact Wilderness Awareness School to get on our waiting list. Also, we cover a lot of plants in our expedition, Wilderness Survival Immersion Expedition, as well as other skills. This program is in June 2021. Please contact me for more details at ladybotanica7@gmail.com !
We also have our annual Intro to Plant Medicine Class in the fall each year as well.
Wild Edible Plants 2021– April FULL
Wild Plant Intensive-March-September 2021-FULL
Wild Plant Intensive covers botanical intricacies on many levels. Through the course of seven weekends of plant exploration around the Northwest, you'll learn:
Confidence with plant identification, biology, and taxonomy
Wild foraging practices and ethics
Ecological context for locating and caring for wild plants
Hands-on skills for making medicine, food, crafts, and more
Wild plant nutrition
An understanding and respect for ethnobotany, local tribes, and ancestral skills
Sustainable growing techniques, plant cultivation, land stewardship, and permaculture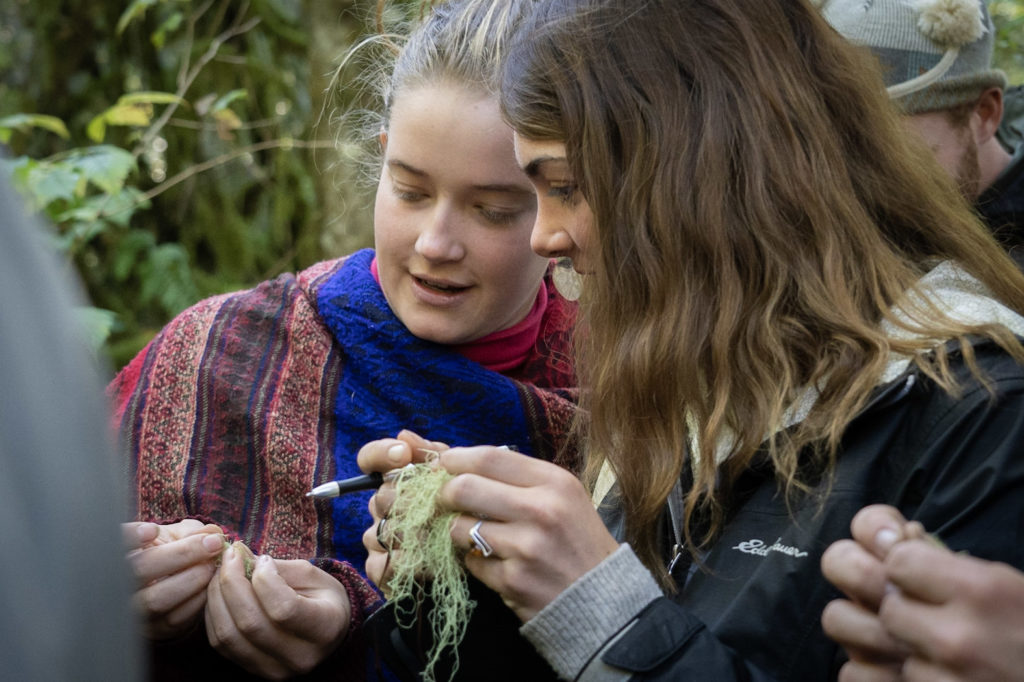 Beyond these skills, you'll gain a deep sense of empowerment and connection with the plants that grow in your backyard, local parks, and in the wilderness.
---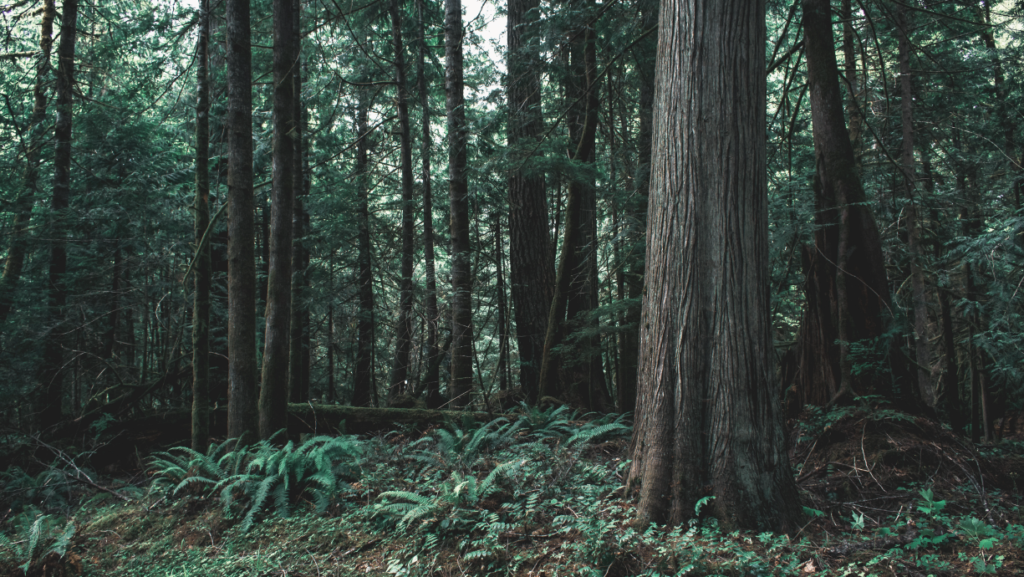 7 Class Weekends in the Northwest
Many class weekends will take place at Linne Doran, the home of Wilderness Awareness School in Duvall, WA.
Other class weekends will also include travels to Eastern Washington, the Upper Skagit, and the Olympic Peninsula to explore the diverse ecosystems that the Northwest offers.
Hands-On Projects
Each class weekend will present opportunities for hands-on projects that could include:
Baskets, hats, mats, cordage, clothing, etc.
Wood carving – bowls, spoons, masks, paddles, etc.
Developing a home apothecary
Wild teas, honey, and syrups
Journal of plant profiles
Plant/lichen dye projects
Permaculture/Agroforestry project
Botanical first aid kit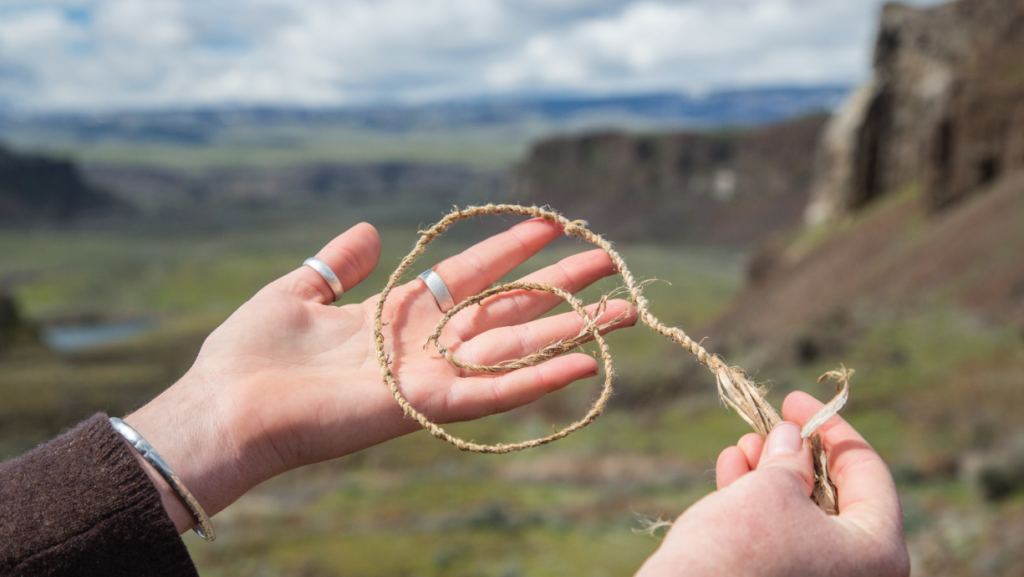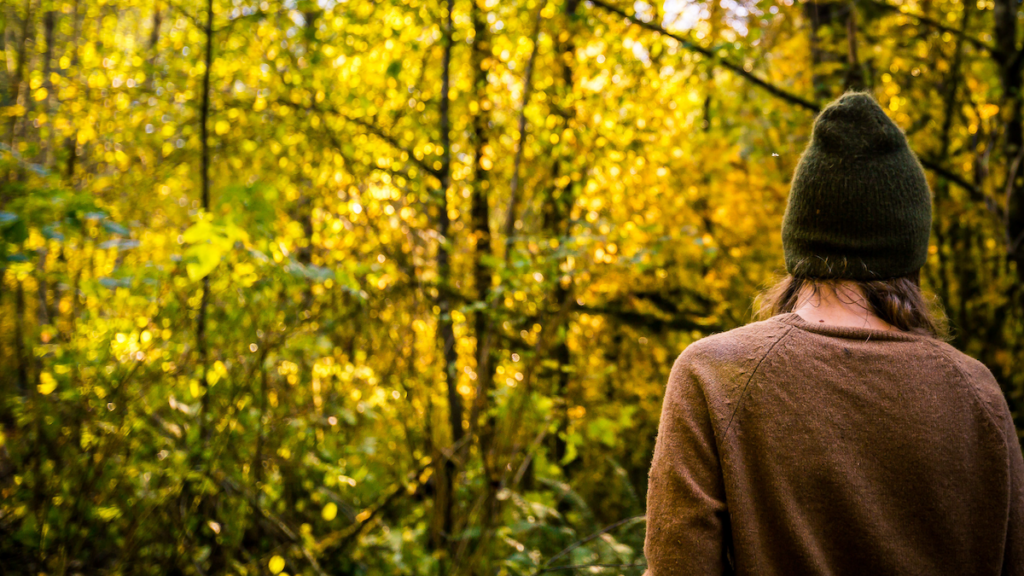 Core Connection Routines
Core routines are essential practices at Wilderness Awareness School.
Core routines set the stage and open our minds to deep connection and learning. Each weekend we'll bring our minds together in gratitude and check-ins, as well as work through monthly plant family, ecozone, morphology and sensory themes.
---
Two Paths to Plant Connection
The takeaways that you'll receive from the Primary Path of Plant Intensive are vast and rewarding. However, should you decide to go even deeper in your plant journey, you may embark on the Advanced Path.
Primary Path
This track is ideal for those who are new to the study of plants or have previously participated in a weekend class. We cover a broad range of skills including fundamentals and essentials. This path is designed for students with little or no previous plant experience. The cost of the Primary Path is $1895.
Advanced Path
This level is designed for students who have a significant amount of previous plant knowledge and is open to second-year students, or students with comparable skill/experience. This path will include 7 additional days of class, as well as deeper learning opportunities during the weekends. The cost of this Advanced Path is $2795.
---
Class Schedule & Topics
Below is an outlined schedule of the seven class weekends, some of this is subject to change due to weather, plant progression, and incredible opportunities that may arise.
March: Introduction to Plants
Duvall, WA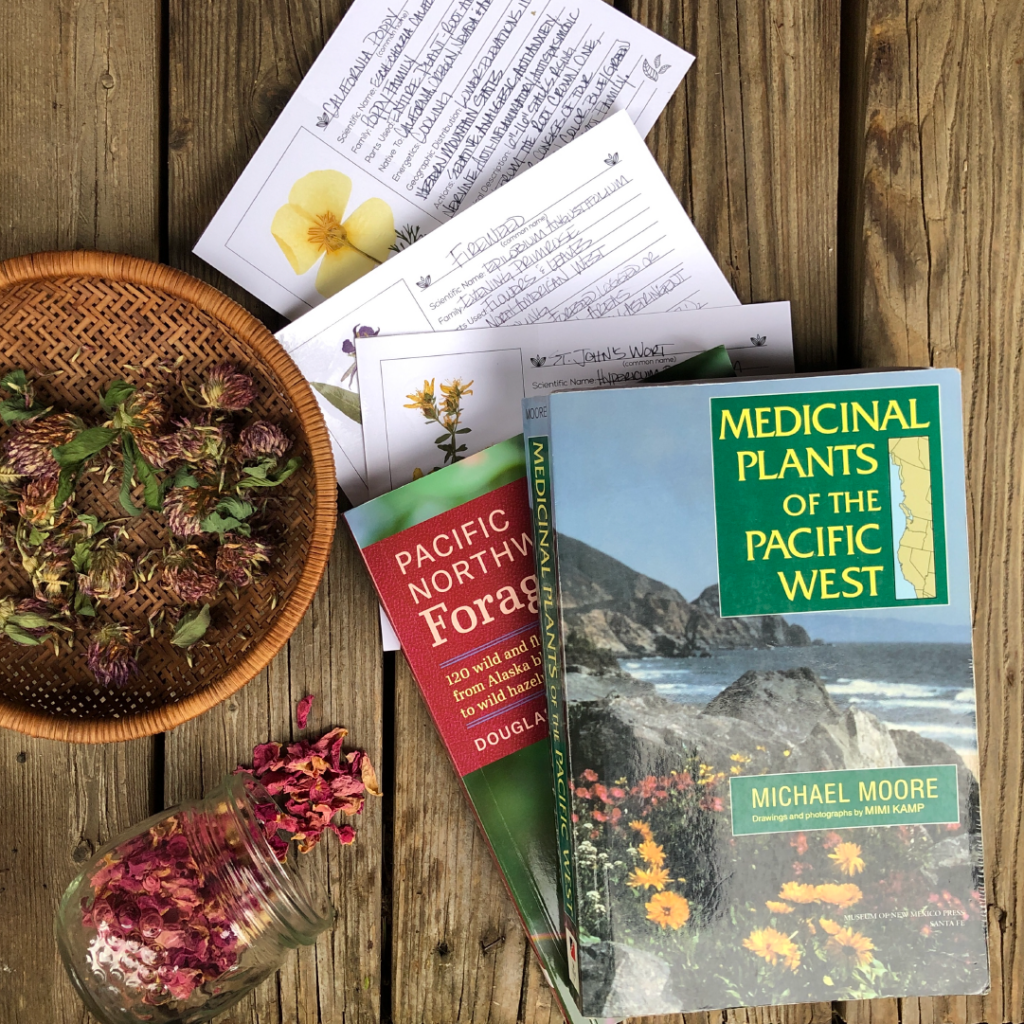 During the first class weekend, we'll get to know each other and welcome everyone into the group while getting oriented. We'll cover plant kingdoms and phylogeny, identification 101. We'll head out on a spring edible harvest, explore our core routines, and more!
April: Plant Medicine 101 and Horticulture
Duvall, WA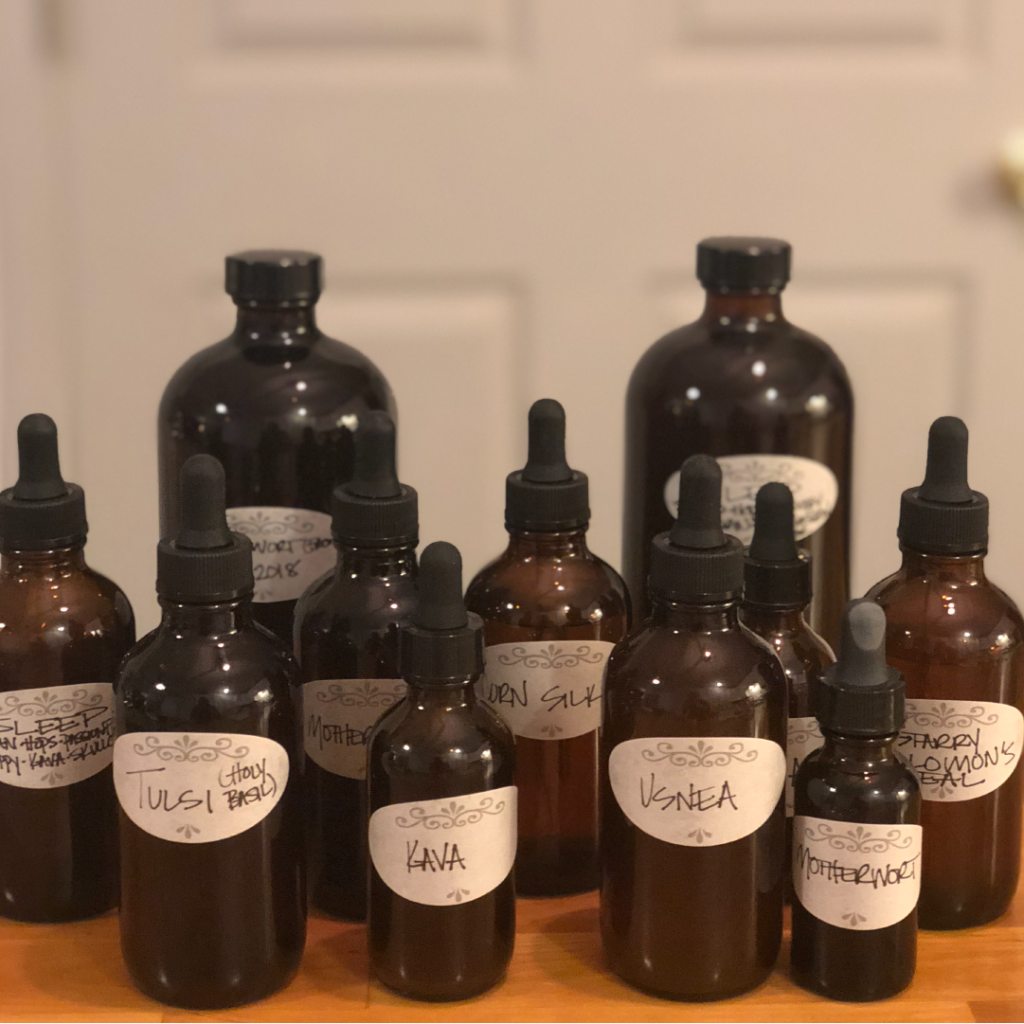 In April we'll continue our intro to plants and their families while also diving into hazardous plant basics. We'll explore herbariums and talk through our project plans for the year. We'll dive into plant medicine essentials and begin making our spring medicines while learning harvesting practices.
May: Eastside Spring Trip
May| Eastern Washington/Methow Valley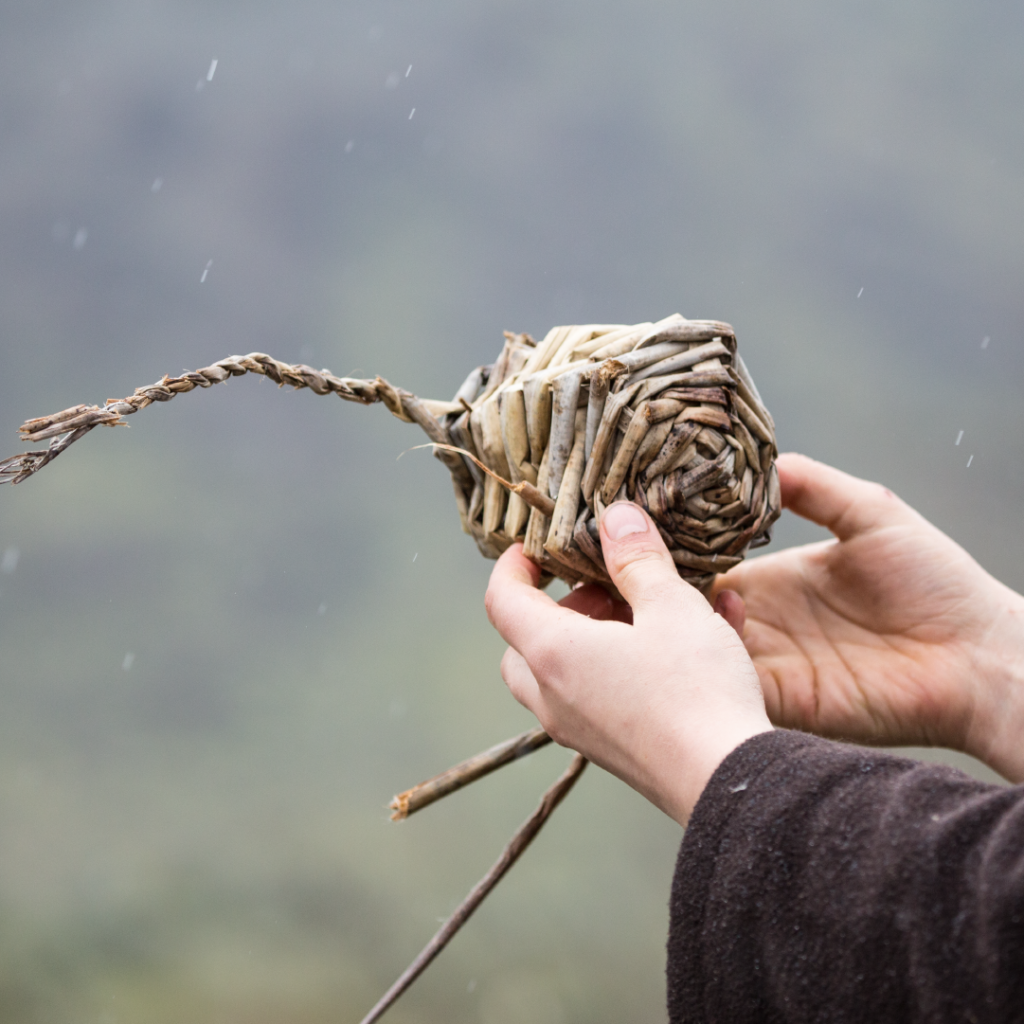 On our first class trip, we'll head off to Eastern Washington and have a wild edible feast! There will be a fun plant fiber project and we'll learn about wild plant first aid and ethnobotany of the region. The plant medicine journey will continue with the plants in this more arid ecosystem.
June: Agroforestry & Organic Farming
June 12th – 13th | Upper Skagit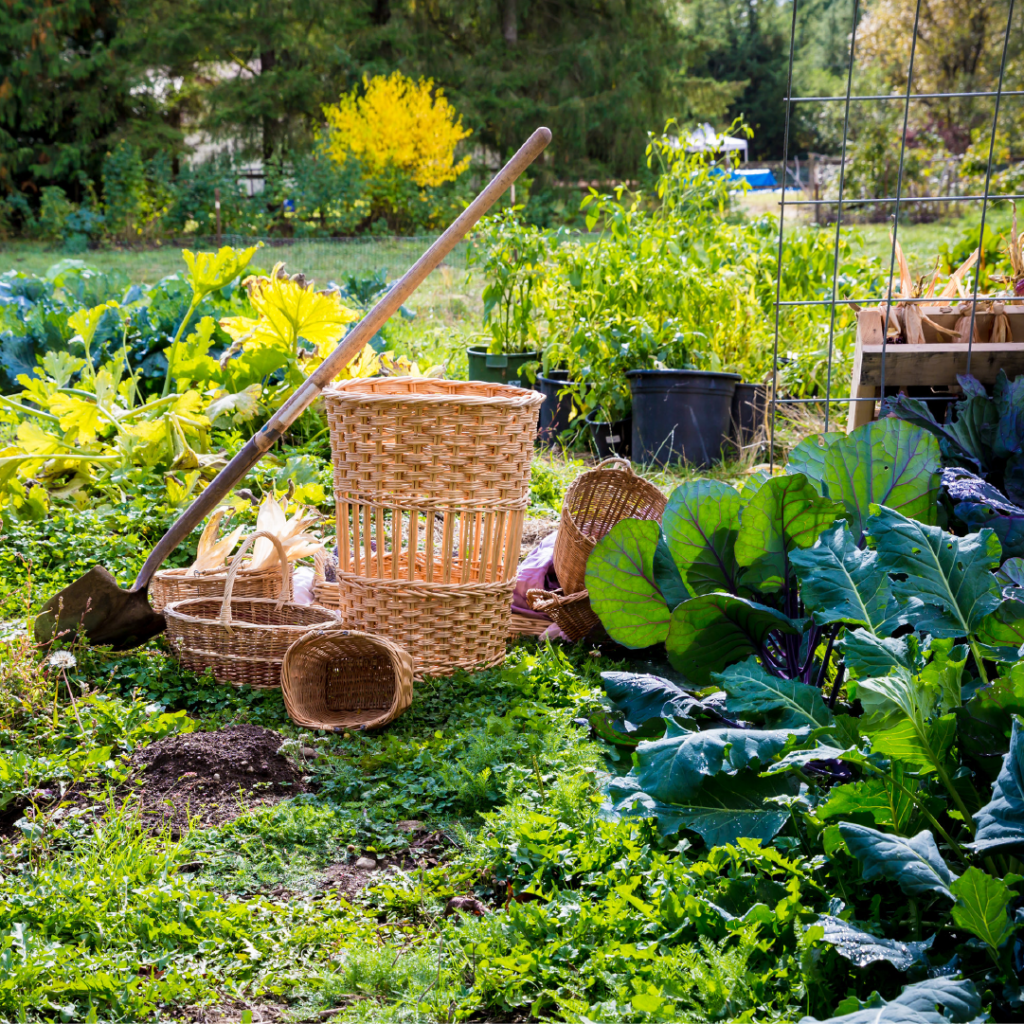 In June we'll travel to the Upper Skagit region of Washington where we'll harvest subalpine plant species for food, fiber, and medicine. We'll embark on tours of farms and homesteads to learn about organic farming and agroforestry and work on a fiber project with a guest instructor.
July: Seaweeds & Cedar
July 24th – 25th | Olympic Peninsula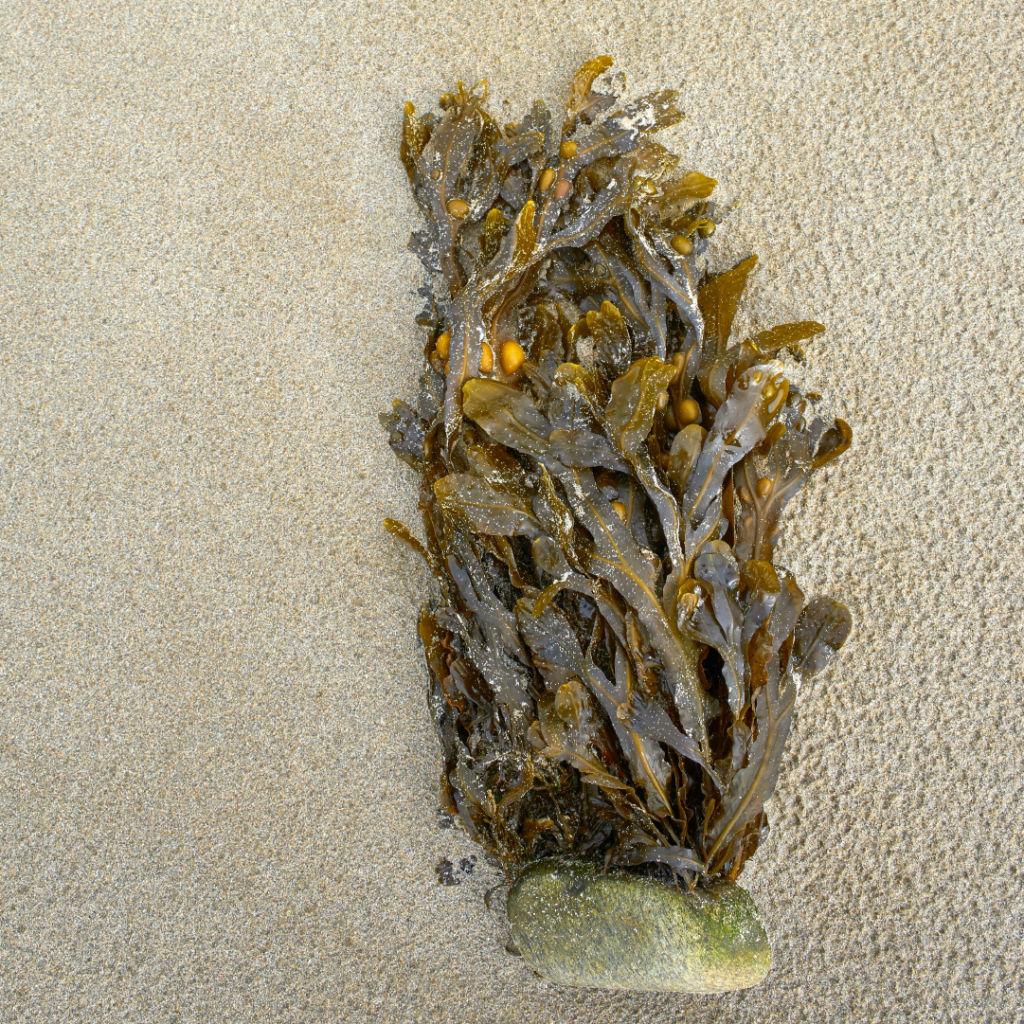 As we journey to the lushest part of the state we'll head out on an edible seaweed harvest. Our class will explore the ethnobotanical uses of cedar and other local plants of the region, and we'll work through another exciting fiber project while learning about coastal plant ecology.
August: Plant Intuition
August 21st – 22nd | Duvall, WA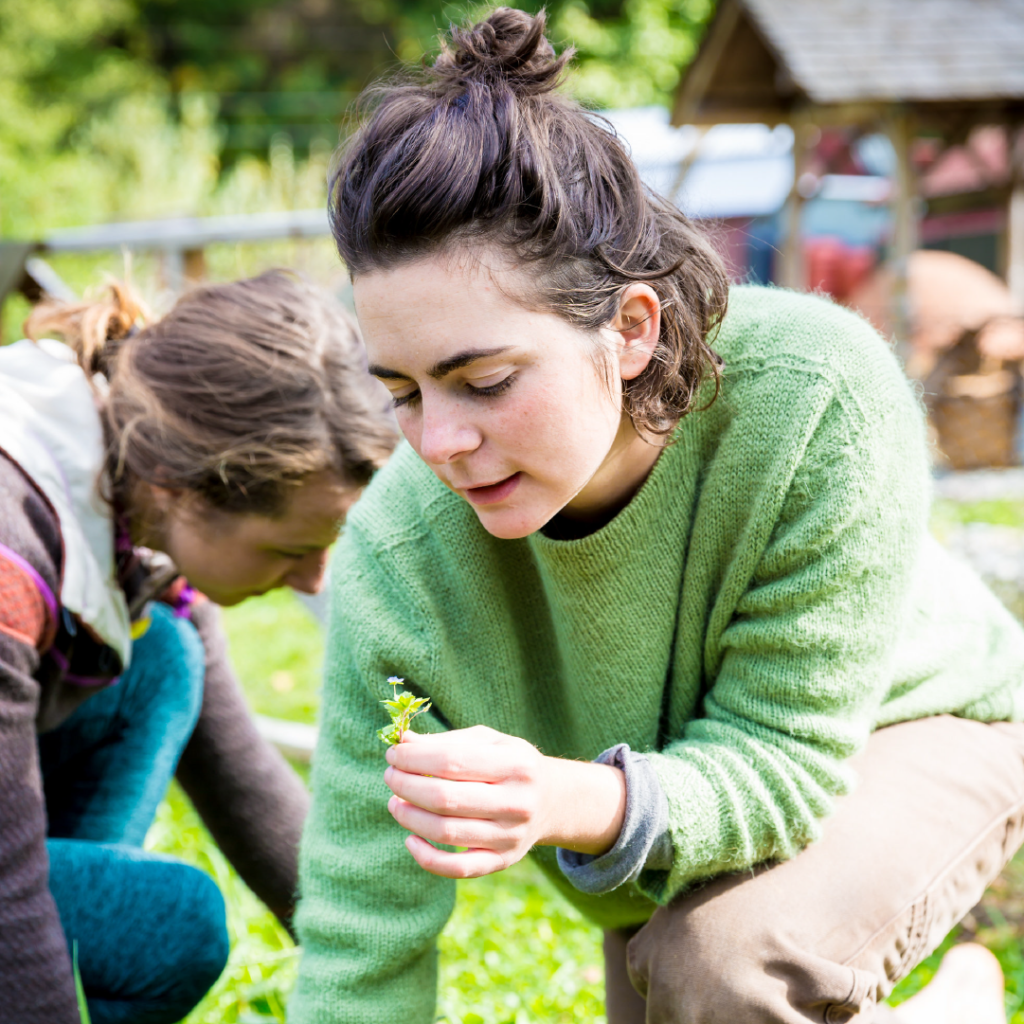 In August we'll go through the Plant Intensive Evaluation for certification. We'll explore topics of plant intuition and deep connection and harvest cattails for another hands-on project.
September: Eastside Foraging Campout & Celebration!
During the final class weekend, we'll spend our time having fun foraging together. We'll share our class presentations and celebrate together in ceremony. Friends and family are welcome for this closing weekend!
---
Payment Options
You may pay for this course in full, or opt to pay with the Quarterly Plan. The Quarterly Plan requires a 25% deposit that is due at registration. Three more payments of 25% will be due on February 15th, May 15th, and August 15th.
---
Meet Your Instructors
Lindsay Huettman
Lindsay has over 20 years of training and experience with plants of the Pacific Northwest. Studying plants has been a core focus of Lindsay's life and passion. She has experience with native plant re-introductions, permaculture, organic farming/gardening, wildcrafting, landscaping with native plants, ethnobotany, arboriculture, plant intuition and is a plant science dork.
Lindsay holds a Bachelor's degree in Ethnobotany, and a MA in Counseling Psychology. The root of her knowledge comes from thousands of hours of "dirt time", study and an intentionally cultivated relationship with the land. As you will learn, the best education is spent getting your hands dirty and connecting deeply with plants in wild places!
Rachael Witt
Rachael is a community herbalist, gardener, educator, and land steward. She is passionate about the traditional ways in which people have connected with plants. She incorporates ancestral skills and ancient technology into her plant-based practice. She has a degree in Ecology and Evolution Biology with an emphasis in Plant Ecology. Prior to living in the PNW she studied ethnobotany, horticulture and ecology in Ghana, Puerto Rico, Colombia and various places throughout the U.S. Rachael has accumulated her botanical experiences abroad into a niche practice of teaching people how to connect with place and their well-being through gardening, harvesting and producing food and medicine.
She is a Professional Herbalist at the East West School of Planetary Herbology and in route to becoming a Registered Herbalist through the American Herbalist Guild. Her path as a healer is weaving together the sacred and profane, hands on Earth connection, seasonal awareness, beauty, and the art of simple living. She lives and stewards the Highlands Homestead in Duvall, WA.
Rachael offers mentorship and classes of her own at https://www.wildnesswithinliving.com/classes